[icon name="chevron-right" class="" unprefixed_class=""] Poha Kurdai & Poha Mirgunda
Our crispies assortment includes Poha Kurdai and Poha Mirgunda. The making of Poha Kurdai is limited to a very small and dwindling population in certain parts of Maharashtra owing to its complex production process and critical storage requirements. Infact, we are one of the very few suppliers of Poha Kurdai and the best at it.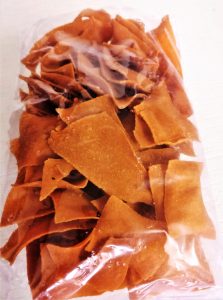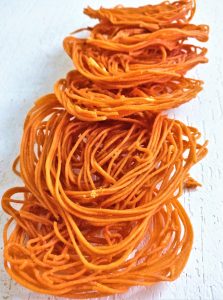 With research blended in, our Poha Kurdai can be enjoyed traditionally by frying or giving it a healthy touch by microwaving it!
Our Poha Mirgunda is sun-dried for over 5 sessions which ensures a product shelf life of over 9 months. This enable to Mirgunda to be stored and enjoyed even during monsoons and winter seasons. The production process enables us to maintain the unique taste and consistency of this traditional product. Our use of modern methods of storage and transport enables us to deliver this unique product to a retailer near you.
[icon name="chevron-right" class="" unprefixed_class=""] Rava Shevayi